05-19-2013, 11:18 AM
Feeder
Super Moderator
Posts: 1,770
Feeder
Feeder UK


Hite
Last Asian lager I recommended would've been Asahi some years ago, before they started brewing it in the UK of
ruiange.
Went to the local Chinese Supermarket and picked up a few bottles to sample. One of the three was this:
South Korean lager. Shame the supermarket don't sell it in cases though
05-19-2013, 11:59 AM
(This post was last modified: 05-19-2013 11:59 AM by Sporran.)
Sporran
Administrator
Posts: 5,520
artois
SporranUK
7214 5274 3207 7112

RE: Hite
Looks refreshing, what %?
Been having a few of these lately, 6.5%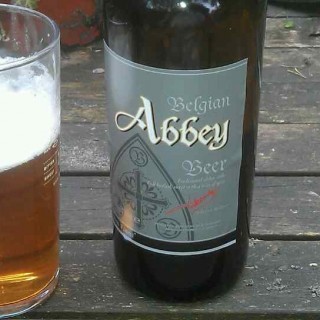 ---
There are 10 kinds of people in the world, those that understand binary and those that don't.
05-19-2013, 09:32 PM
Feeder
Super Moderator
Posts: 1,770
Feeder
Feeder UK


RE: Hite
4.6 iirc, sorry have no bottles to check!
Aye, I like the tesco finest stuff,
http://ukmw.com/showthread.php?tid=1139
first post there< Great wheat
05-20-2013, 09:59 AM
Logrus
Human Decoy
Posts: 2,478

LogrusUK


RE: Hite
Trappist!

Ooooph. Headaches...
---

Captain Slash Boot Bumper
05-20-2013, 10:49 AM
Sir SpankalotUK
Friend of UKMW
Posts: 797
Sir_SpankalotUK
Sir SpankalotUK
Like I ever switch i

RE: Hite
hite is a bit too close to shite for my liking
05-20-2013, 11:19 AM
Logrus
Human Decoy
Posts: 2,478

LogrusUK


RE: Hite
---

Captain Slash Boot Bumper